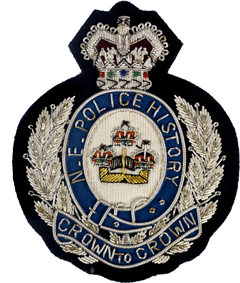 In 1995, a group of individuals met at Durham Police Headquarters with one aim in mind, to preserve the history of the Police Forces in the North East of England. This was the start of the North Eastern Police History Society.
The North East Police History Society was vital in recording and documenting the historical property of Durham Constabulary after this collection was donated, in part, to Beamish Museum in 2003. This collection includes objects such as truncheons and uniform, documents and photographs.
The Society also has its own collection of police history related objects which it stores as part of the Heritage Cubes project at Beamish. The North East Police History Society also carries out extensive research on police forces around the region and regularly displays their collections.